The-Grand-Sanhedrin
By EComp R Green – 15 minutes
Origins of the Grand Sanhedrin which in fact consisted of two Sanhedrin governing the religious and civil courts of the Jewish People. It explains why we refer to the Grand Sanhedrin as being 72 in number when in fact it was originally comprised of 71 and Moses It explains the workings of both parts of the Sanhedrin.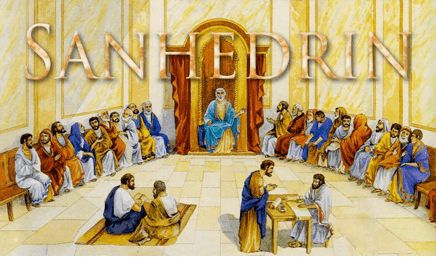 The Legend of the Royal Arch
5 minutes
A short paper which relates the origins of the story upon which the ceremony of exaltation is based which dates back to a Greek legend derived from the Philostorgious and translated by Edward Walford.