The 12th of December saw a unique event in the Royal Arch Province of East Lancashire. The dedication of the new Chapter room at Salford Masonic Hall was an important moment for City West Royal Arch Chapters.
When Epworth Chapter 9321 became Internet Chapter and changed its home to Salford Masonic Hall, it became clear that the long-established permanent Chapter Room situated on the lower ground floor was not sufficient in size to accommodate a chapter with so many members.
It was decided that one of the Lodge rooms would become a dual Chapter and Lodge room. This called for a very rare ceremony, and the new Chapter Room was to have a dedication ceremony for the purpose of Royal Arch Freemasonry. Few will have seen this ceremony before, and it is unlikely that this ceremony will be seen again by members of the East Lancashire Province.
On the evening, Portland Chapter 6575 was opened by the Three Principals E.Comp Michael Isherwood MEZ, E.Comp John Roberts H, and Bill Thompson J, who at the appropriate time greeted the MEGS Robert Frankl, DepGS Harvey Basger, Paul Bowen 2ndProvGP & Colin Whittaker 3rdProvGP , accompanied by a full Provincial Team, to an audience of over 100 Companions from East Lancashire and surrounding Provinces.
The ceremony was fabulous, a real testament to the weeks of hard work that had been put into implementing such a splendid ceremony.
A noisy social board followed the dedication with plentiful and sumptuous food prepared and served by the hall's catering team.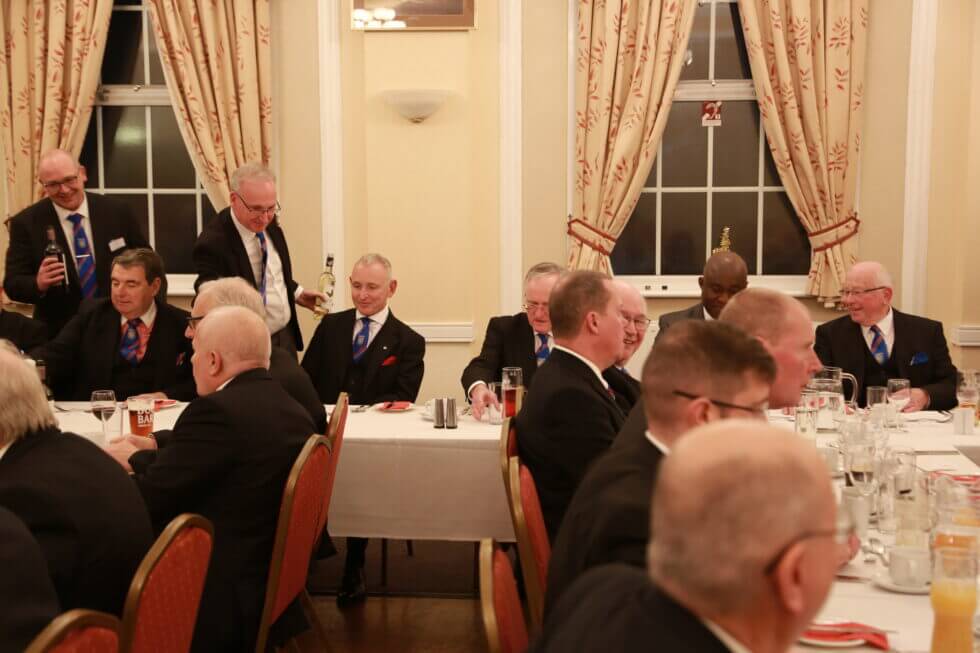 On the night, the fantastic sum of 902.54 was raised for the East Lancashire 2026 festival.