Boomerang is a play centre and sensory organisation in Bury, they had applied for a Grant to buy equipment for their new sensory room. 
Boomerang received a Grant of £2500 from the ELMC and a further Grant of £1700 from the MCF as matched funding.
The £4200 will be used to buy new equipment in the sensory room, a member of the Boomerang team explained "the money received will make a big difference to the children who use the facility, helping to create this special place"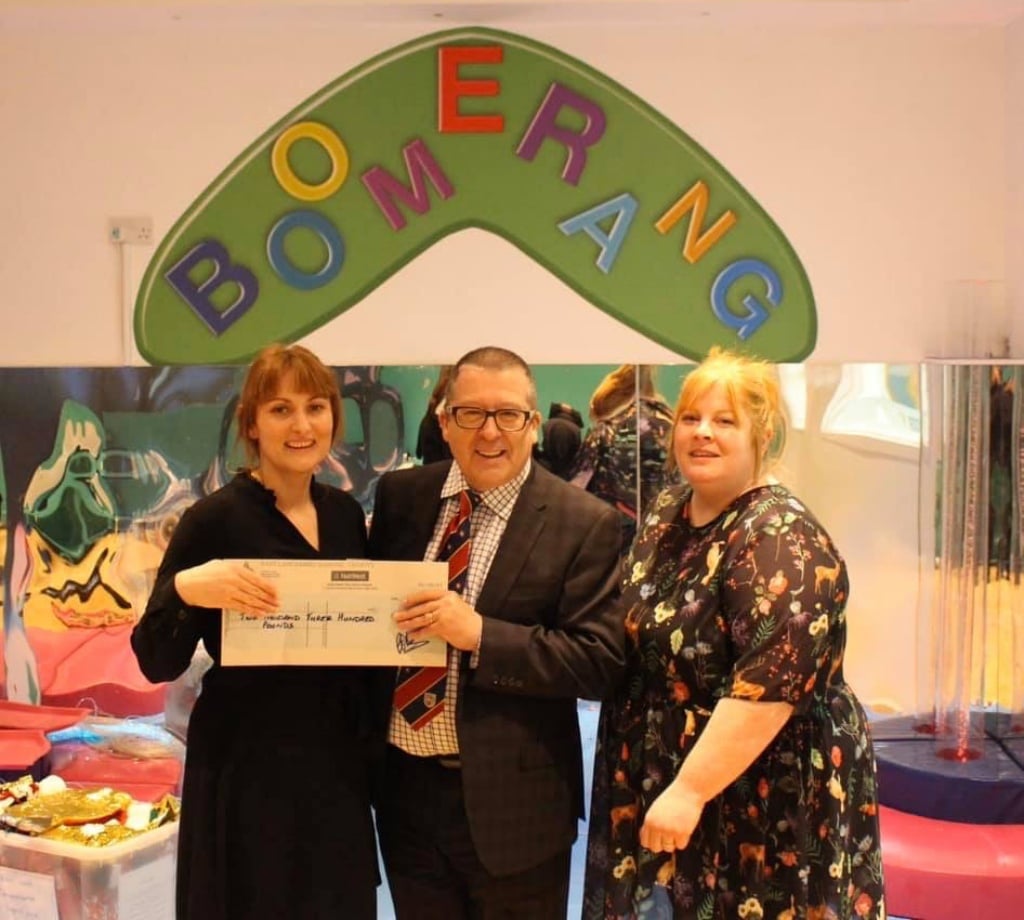 Chris Eccles the Bury District Charity Steward made the cheque presentation to members of the Boomerang team.    

Report and Pictures byCraig Hindle