So far we have a Pledged Amount of £1,219,272 towards our £2,400,000 target!
The total Cash received to date, plus Gift Aid is  £813,493 representing 33% of the total  collected so far against our target figure
Lodges Click Here
Bank details for lodge paying to festival
Relief Chest No 1
Account 02585235
Sort Code 18-00-02
please ensure you include the following ref:
E0026 plus lodge or name of the donor.
The Masonic Charitable Foundation (MCF) is Freemasonry's central Masonic Grant Giving Charity. It is one of the largest grant-making charities in the country and it helps thousands of people every year by awarding millions of pounds for local and national charities and other vital services that are making a significant difference to those in the wider community. It builds better lives by enabling opportunity, advancing healthcare and education, and promoting independence for Freemasons, their families and the wider community. The MCF provides life-changing support through a combination of advice, practical assistance and financial grants.
Watch this short video to learn a little more.
The MCF produces regular Impact Reports which give you a snapshot of the work of the MCF in any particular year. And to get a close-up view of MCF work in East Lancashire check out this page.
The MCF is funded predominantly through the generosity of Freemasons and their families. The bulk of that income (circa 41%) comes from Provinces in Festival, hence why it is important that we all play a part in giving something back.
The Fund-Raising Appeal for the East Lancashire 2026 Festival was formally launched by the Past President, Sir David Trippier, at the Annual Meeting of Provincial Grand Lodge in November 2021, where we were treated to an address by Les Hutchinson (MCF – Chief Executive) and Paul Crockett (MCF – Head of Fund Raising), shown below with the Deputy President of the Festival Appeal Committee – John Farrington (DepPGM)
The Festival will run for 5 years culminating in 2026, when we will hold a Festival Banquet and formally hand the proceeds of our Appeal to the Masonic Charitable Foundation and celebrate our achievements. Our own East Lancashire Masonic Charity works closely with the MCF and fully supports the EL 2026 Festival. After all, the MCF provides almost 80% of the financial support offered to our East Lancashire beneficiaries.
The Festival Launch Brochure, explains why we should consider supporting our Provincial Appeal, the work of the Masonic Charitable Foundation (particularly in East Lancashire), how we can get involved and how to donate.
The Festival Launch Banquet in February 2022 was tremendously well supported by brethren and their families and friends from across the Province and really helped to put the EL 2026 Festival to "take off!"
Whilst we all hope to enjoy our fund-raising activities, we must never forget that at the end of every grant there is a child, an adult or a family, who needs our help. We have all been 'well trained on the importance of Charity, and it is now our time to give something back. The Province hopes to have raised £2.4 M by the end of the Appeal and we can only achieve this with your help. This approximately equates to £600 per member but remember, we will also receive support from Lodge and Chapter Donations, the ELMC, other Orders, Provincial, Area and District events and hopefully many sponsored activities.
How to Donate
The best and easiest way for you to support the Festival is by making a regular monthly payment by Direct Debit over the remainder of the 5 year Festival period. Some will give more, some less, and no-one has any expectation that members will give anything unless they can easily afford it. Gift Aided payments also enable the MCF to reclaim tax paid on your donations.
Follow this link to set up a Regular Personal Donation
If you use the above link for individual single donations (using the Just Giving platform) please select your choices carefully (if you completely anonymise the donation we will not be able to account for it towards honorifics. The best way for an individual to make a single donation is to point your mobile phone camera at the QR code below.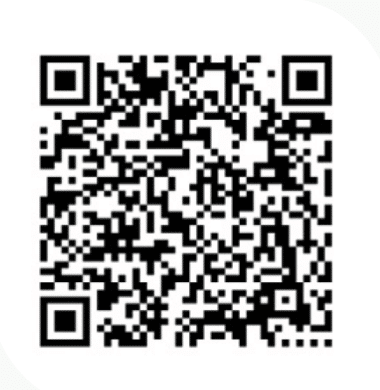 | Level | Brother | Lodge | Chapter | Lady |
| --- | --- | --- | --- | --- |
| Steward | £240 | N/A | N/A | £120 |
| Vice Patron | £480 | £1500 | £750 | £240 |
| Patron | £720 | £3000 | £1500 | £360 |
| Grand Patron | £1200 | £4500 | £2250 | £600 |
Other Orders, Luncheon Clubs, Committees and so on can also reach honorifics as per the Royal Arch Patronage levels.
Any donation an individual makes that includes his/her name, address and Gift Aid choices will be added to his or her personal donation total. It makes sense then for a Lodge or Chapter to collect Festive Board Donations via Gift Aid Envelopes, advising the members that all proceeds will go the Festival, then submitting a Lodge cheque with the envelopes and Gift Aid Verification Form to the MCF.
Such donations will count towards the individual's total and the Lodge's total. Gift Aid envelopes are available through your District Festival Manager or from Karen at Hewlett Court.
Also remember – all Lodges where all the members have Stewards Jewels will receive a Certificate from the President (Provincial Grand Master), and all Lodges and Chapters who reach Grand Patron status will be honoured with a visit from a senior member of the Province and the presentation of a special gift to commemorate their success.
Events
The Festival is about having fun. We hope that Lodges, Districts, Ladies Committees and so on are arranging Fun events and activities in support of the EL 2026 Festival and to promote the work of the Masonic Charitable Foundation. Don't forget that anybody can easily set up a Fund Raising Page to support the Festival and obtain sponsorship for that "Dare" you or your Lodge / Team are going to do.
The Festival Appeal Committee
The work of the MCF wouldn't be possible without the people behind it who make it all happen. Meet the MCF Teams here.
Within the Province, the Festival Appeal Committee welcomes you to our Festival Appeal.
| Role | Name |
| --- | --- |
| President | Provincial Grand Master |
| Deputy President | DepPGM |
| Chairman | Chad Northcott, PAPGM |
| Festival APGM | John Griffin, APGM |
| Deputy Chairman | Terry Kakoullis, Past District Chairman |
| Provincial Festival Steward | Robert Findlay, Provincial Charity Steward |
| ELMC Liaison | Julie Ward ELMC Operations |
| Treasurer | David Cowen, ELMC Treasure |
| Fundraising Manager | Steve Thomson, ELMC FR Committee |
| Communications Managers | Provincial Communications Committee |
| Events Planning & Coordination | Susan O'Neill, Secretariat |
| Merchandising & Admin Manager | Karen Hall ELMC Administration |
| MCF Liaison | David Hudson, Provincial Almoner |
Contact Us
Email us with you questions or comments / recommendations at: