For the second consecutive year, Burnley and Pendle Freemasons were invited to help the Tesco store in Burnley, on Sunday 24th November, to assist in handing out leaflets to shoppers promoting Tesco's Christmas food collection.
Tesco's are working with the "The Russell Trust" and "FareShare" to collect food which will be parcelled up and donated to families that may be struggling to make ends meet this Christmas.
Donations ranged from a single can of soup to half a shopping cart of food items.
Headed up by Bob Allan and Walter Coupe, the efforts of the team, including Ian Salthouse and David Hawkins, had, by the end of the day, persuaded many shoppers to donate hundreds of food items for this most worthy cause with a total of 5 large shopping carts full of essential supplies.
Tesco's very kindly allowed a "pop up" display at the entrance to the store highlighting the Charitable work the Freemasons do and the local causes who had received donations in the past year.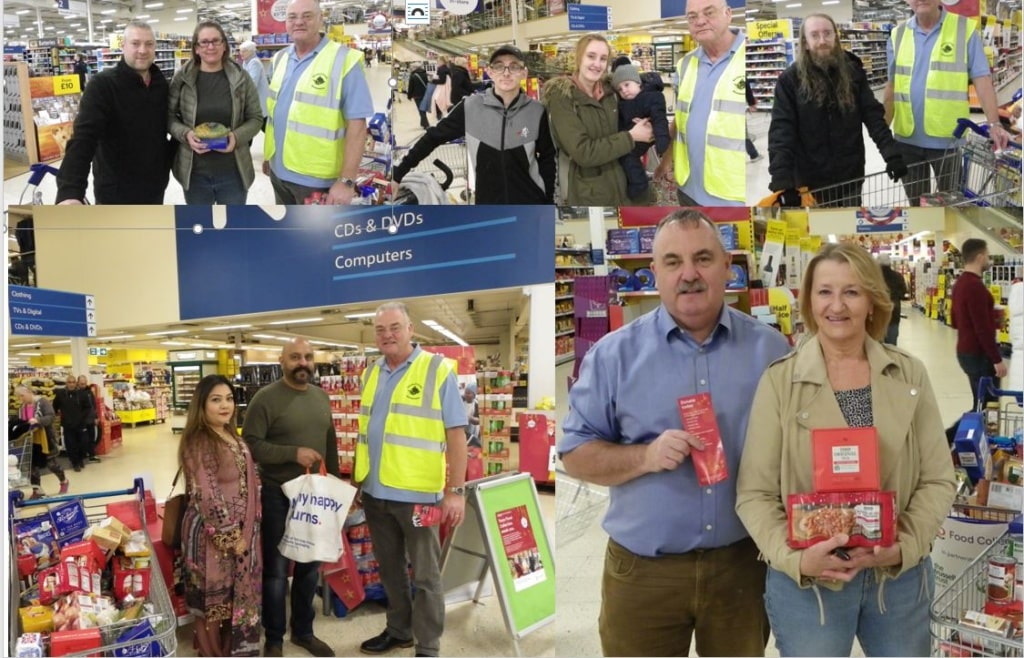 Report and Pictures by John Wilkinson