East Lancashire Masonic Charities have more than stepped up to the plate to help vulnerable members of the Bury community ensure they don't go hungry during the Covid 19 crisis.
A £1000 Grant was awarded by the ELMC to a local initiative set up in the Bury District by Craig Hindle, the Bury District Communications Officer, to help provide free meals to vulnerable members of the community during the current crisis.
The initial idea was conceived and sponsored by Craig and his business AWR , hence the name. " Meals on Alloy Wheels" and with the help of the catering staff at Walshaw Sports Club, volunteering their time cooking the meals, this fabulous idea became a reality.
The ELMC have endorsed this project, as have some local business's, charities and individuals with their kind support and donations. We all know vulnerable people who are stuck at home during the current lock down unable to get to the shops within our local communities.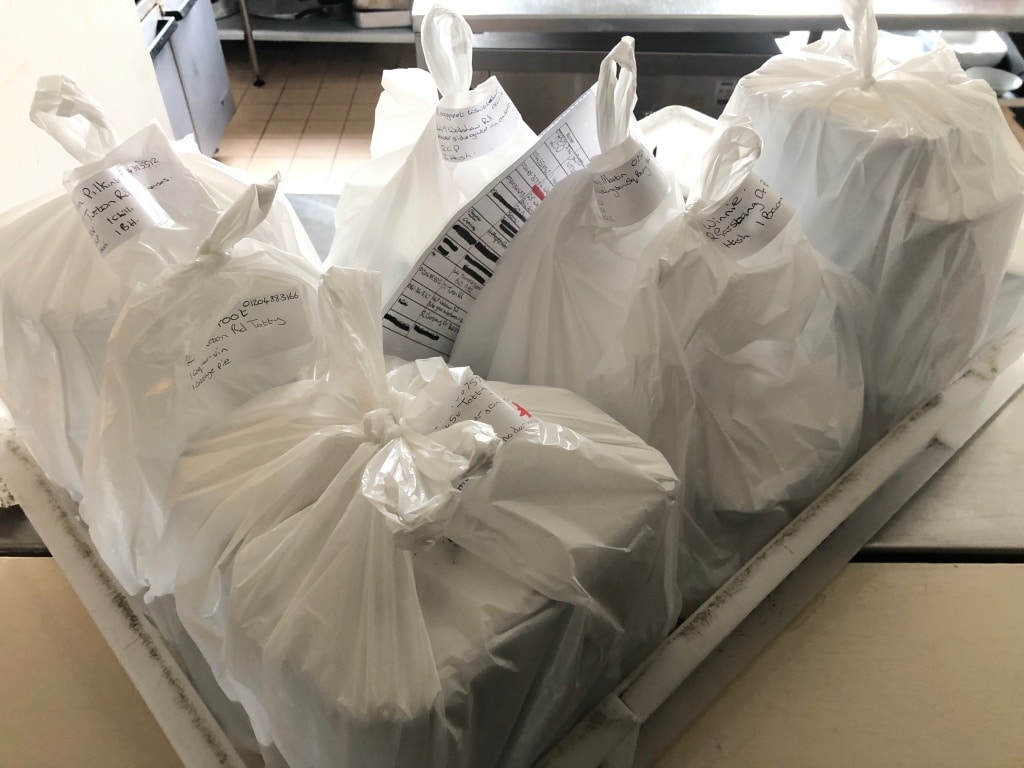 Craig said " The support has been overwhelming; we have been busy cooking and delivering our delicious FREE meals to vulnerable people in our local communities and with the wonderful support of the ELMC we can really make a positive difference during these tough times ahead. Its moments like these that really do make you proud to be a Freemason and part of our fantastic organisation".
"If you know anyone in our local area who will benefit from the free meals please contact myself, Pam or Christine on the phone numbers below to order meals for next week"
***** FREE Meals Available Include *****
Cottage Pie, Corned Beef Hash, Liver & Onions, Sausage or Bean Casserole, Bacon Hotpot, Chilli with Jacket Potato.
Please call
Christine 07544 941396
Pam 07563 989590
Craig 07976 705420