David Tilsley-Curtis, Director at AV Birch Ltd and current Worshipful Master at Knowsley Lodge 4661 has set up a production line at his engineeering company to produce PPE visors for NHS staff, care and key workers. David and his staff have been working relentlessly to get the equipment to those who need it most as quickly as possible.
This amazing gesture is squarely aimed as NHS frontline staff are facing an acute shortage of PPE.
We're making the first thousand over the Easter weekend and will be distributing them free to local hospices, blood bikers and a few smaller charities. We're hoping to keep the charity PPE by a combination of a just giving page we've set up and by selling visors to hospitals at just above cost. We're also look to sell to the private sector at a more realistic rate and that will hopefully allow us to keep cracking on with the free ones and at cost ones to hospitals.

David Tisley-Curtis
A new purpose built site has been created AVisor which will provide further information.
David is looking to raise money via crowdfunding in order to raise money to produce these masks and the donation page can be found here. We are delighted to see that as of 16th April the £5000 target has been exceeded but the more money that is donated, the more PPE visors can be produced.
As of 15th April, over 1500 Avisors completed, 860 delivered to hospitals and care homes AND we've raised almost £5,800 to help us donate more.
David's company has been working hard over the Easter Break and is now delivering the masks to the frontline.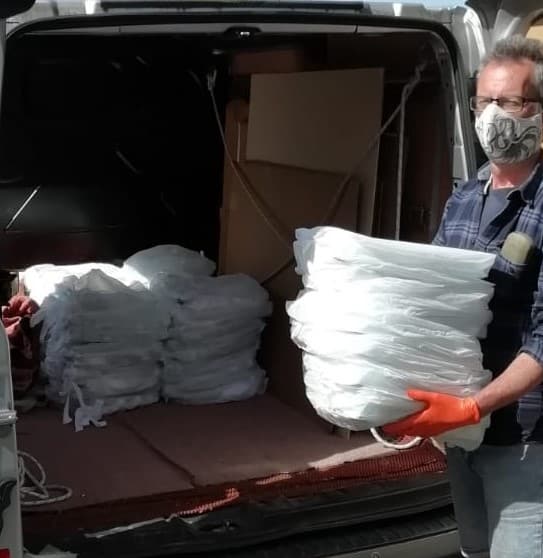 David has asked us to provide is contact details directly, should any Brethren in East Lancashire know of a charity or hospice that is in desperate need of PPE to contact him.
David Tilsley-Curtis david@avbirch.co.uk