After a break in 2020, the annual Rochdale District Freemasons Carol Service returned this year, once again being held at the beautiful St Aidans Church.
Freemasons from across the district, their families and friends received a warm welcome from Rev. Michael Read before the service commenced.
The Choir of St Aidans led the congregation in carols as well as singing stunning renditions of traditional pieces from around the world.
Members of the District, including APGM Peter Rhodes, delivered "Nine Lessons" from the Bible as part of the service.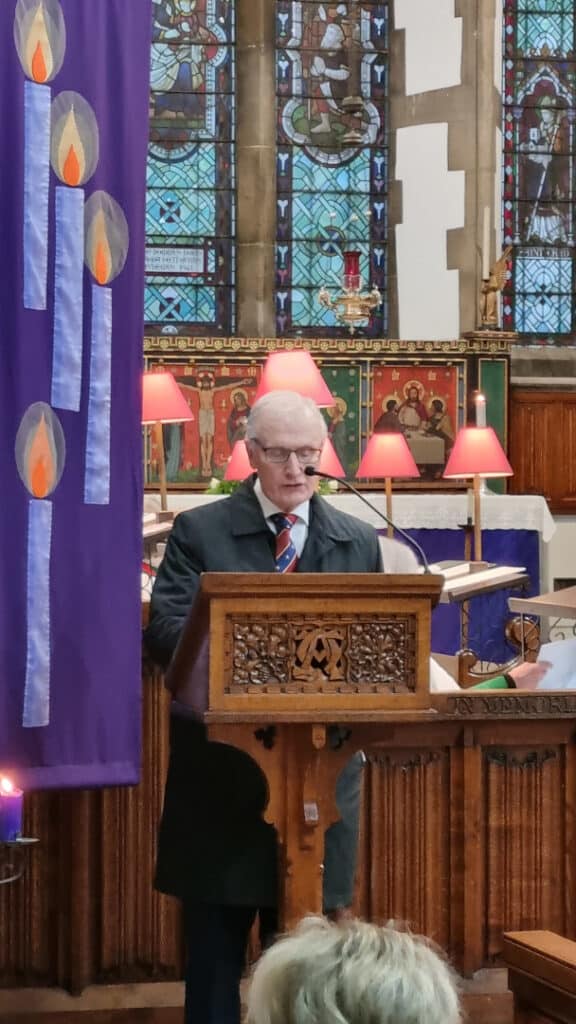 Doug Smith, Rochdale District Chairman closed the service by thanking all those involved in the service and commented on how great it was to see so many in attendance.
Following a collection in aid of St Aidans, festive refreshments were provided in the church hall by Andrij Korolczuk, District Secretary. The mince pies were a firm favourite, especially amongst the young children in attendance!