Nine teams competed for the title of "District know it all" at the 3rd East Ribble District Quiz on Thursday 30thJuly. After a slow start, Dave and Emma McGurty found their true form in the third round, whilst a steady performance by Carl and Jill Marr left them leading before the fourth and final round, "Literature". The title of the fourth round prompted many comments anticipating poor scores, although in reality most were surprised by just how much they know, or possibly, how easy the questions were! At the end of the evening the McGurty duo and the Marr's were tied for first place, but it was the Dave and Emma who came through and claimed the title. Well done to the reigning "District know it all's".
On this occasion we were delighted to be joined by Joyce Teasdale from the food bank based at St James Church in Accrington, who gave a fascinating presentation on the work undertaken by our local food banks. Not only do they collect and distribute food to those who, for many reasons are struggling to make ends meet, but they also offer support in many other ways. In normal times their church rooms are open every Wednesday offering shelter, a warm drink and a listening ear. The food bank also holds details and information for many other specialist organisations where further assistance can be found. Our food banks truly are more than just somewhere to find a food parcel.
All of the proceeds from our regular Quizzes will be distributed to the ELMC and five local food banks later this year, and we thank everyone who takes part and those who simply make donations to the fund, which currently stands at £800. Watch out for details of the next quiz.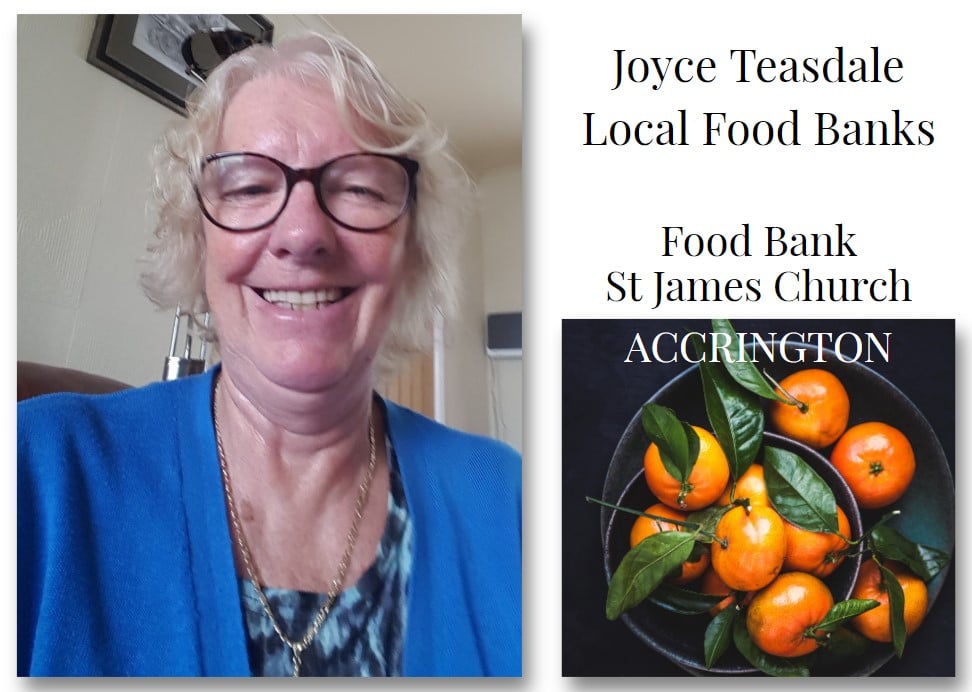 Article and Images: East Ribble District Team