Once again our district has risen to the challenge and to date our Walk The District event has raised £1,053 for ELMC.
Massive thank you to all those who have donated and supported us.
Well done everyone – absolutely brilliant!!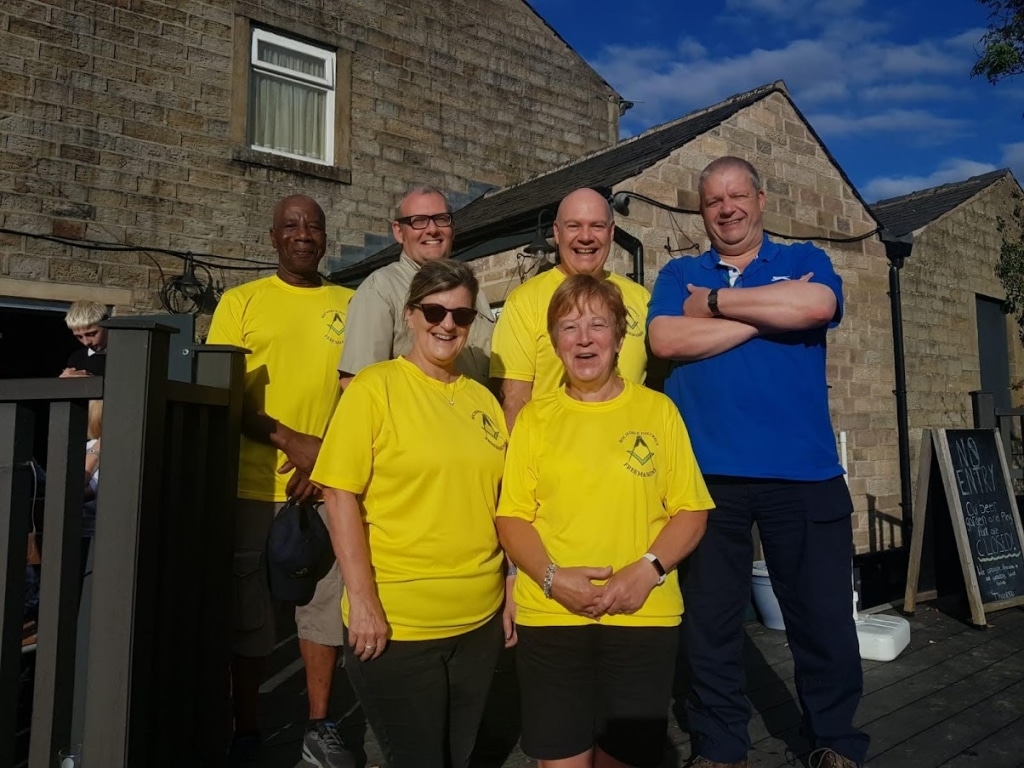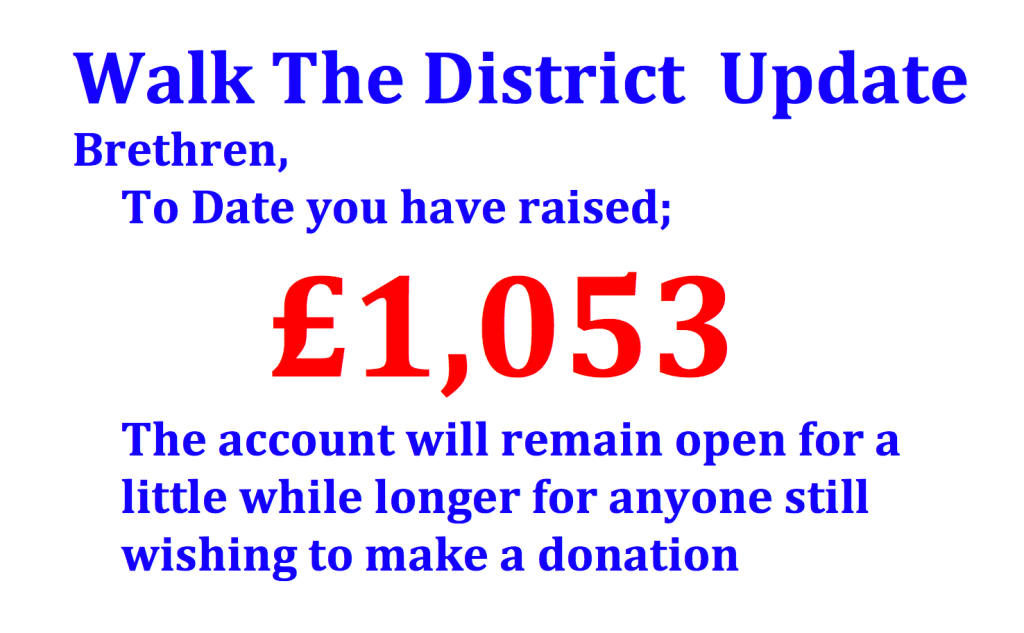 At 7.00am on Saturday 18th September 19 courageous freemasons, friends and one dog put their best feet forward on our Walk The District Event for 2021.
The weather was kind to us all day long (and it was a long day for some) and a good time was had by all.
A few hours later our intrepid walkers had walked via Rochdale to arrive in Bacup and what a warm friendly reception they received – in addition to the hot food and drinks. A few more keen and eager walkers joined the group at this stage and once more marched onward and upwards – literally!! over the hill and far away emerging once more in the heart of Todmorden.
Another most welcome reception was received from the brethren in Todmorden who were hosting a heritage open day along with much needed refreshments ensuring our determined, if a little achy walkers remained well sustained. Despite this the mood remained buoyant and numbers swelled to around 35 (the dog had already gone home) before the final leg was embarked upon.
Our support drivers did a sterling job throughout the day providing a mix of encouragement, water and even whisky to help everyone along.
Around 4.00pm the group raced to the finishing line at the Summit Inn where fluid levels were replenished and the air was filled with chatter and laughter marking a job well done.
Of course the whole event was organized to raise money for ELMC and having completed three walks over the last three years our running (well walking actually) total is now almost £5,000
Well done to everyone for taking part – you have raised a brilliant amount of money and every penny will be used supporting those in need.
Account Details
S Taylor
Lloyds Bank
77-01-05
73019560
Kind Regards to all.
John Taylor, District Charity Steward,