Born in 1939, David's introduction to Freemasonry came via his Father who, working as a site engineer on the construction of the then ultra-modern Piccadilly Hotel in Manchester, introduced him to his area manager Bert Pardy who was a member of Elizabethan Lodge and the rest as they say is history.
It is a recurring subject amongst people of a certain age that "everybody knows where they were on Friday November 22nd 1963 when President Kennedy was shot", well David most certainly did. On the night of the assassination of John Kennedy, America's 35th President, David Marsh was initiated into Elizabethan Lodge No 7286.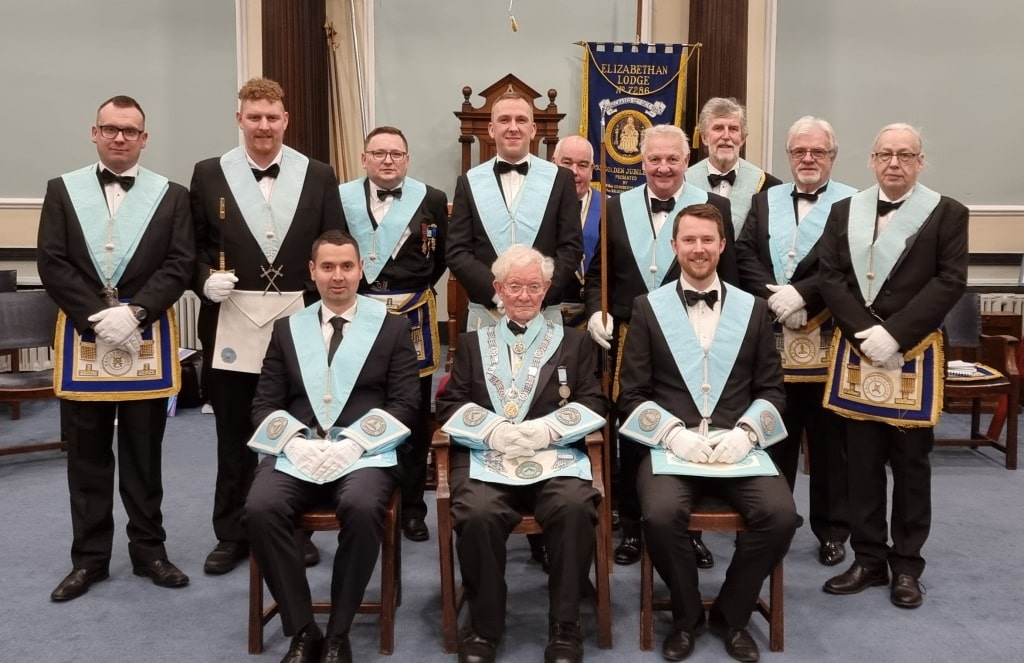 Subsequently David was Passed and Raised before being Installed in the Chair of King Solomon on Friday January 25th 1980, having spent a number of years working and living abroad. 
In 1983 David took on the office of Treasurer in Elizabethan Lodge, an office he held until Friday January 28th 2022, a total of 40 years of dedicated hard work for the Lodge. When he decides to hang up his calculator at the age of 83, does he retire to the back benches – no he is once again Installed in the Chair of King Solomon after a break of 42 years. 
Truly an inspirational and very worthy Freemason, the members of Elizabethan Lodge are proud to call him Worshipful Master once again.

Report by Ian Wilson